WhatsUp Companion :
Simple plug-in improving your WhatsUp Gold console
Companion is a simple plug-in dedicated to WhatsUp, to add more application-oriented functionalities and enhance your monitoring for your databases, applications, infrastructures applications and your application servers.
WhatsUp Companion adds more than 21 Active Monitors to WhatsUp Gold
WhatsUp Companion adds also 9 Performance Monitors
With the help of all these new monitors you will be able to optimize the general performance and extend your monitoring coverage as you will have more choices on the monitoring method. For example, if you suffer with too much WMI requests over the network you may choose using a NRPE agent to do the job.
WhatsUp Companion extends Application Monitoring
Through various monitors you will be able to add immediately the monitoring of your Oracle Database, Jboss Server and make use of your existing NRPE agents.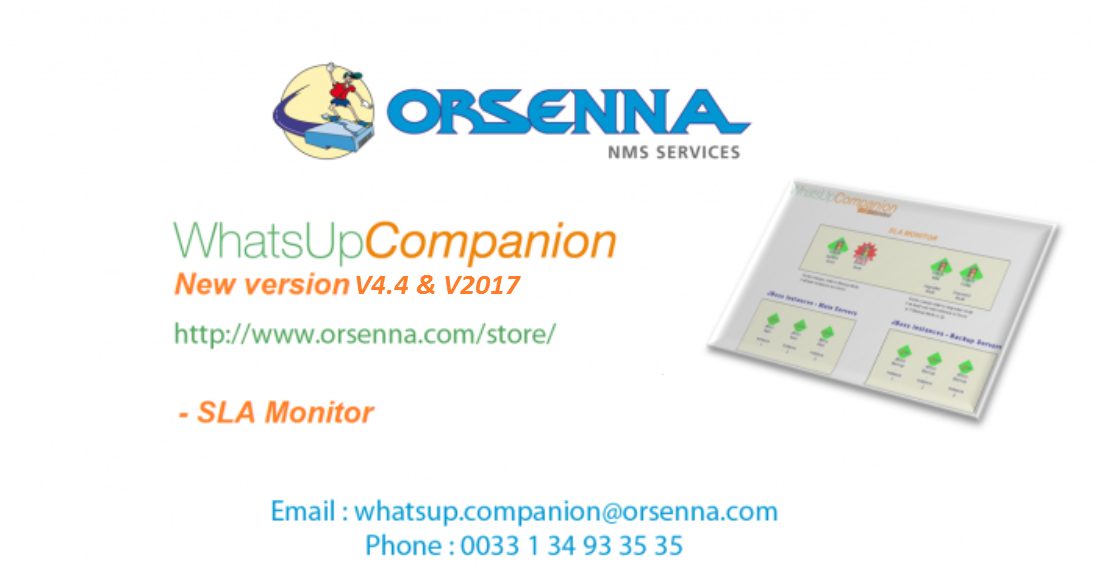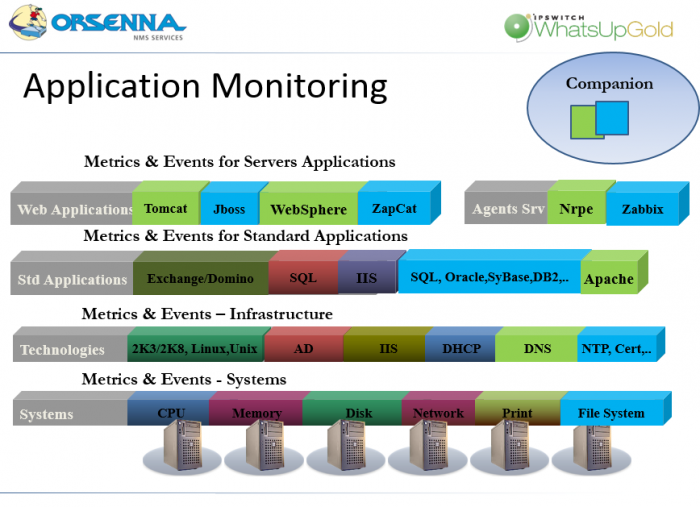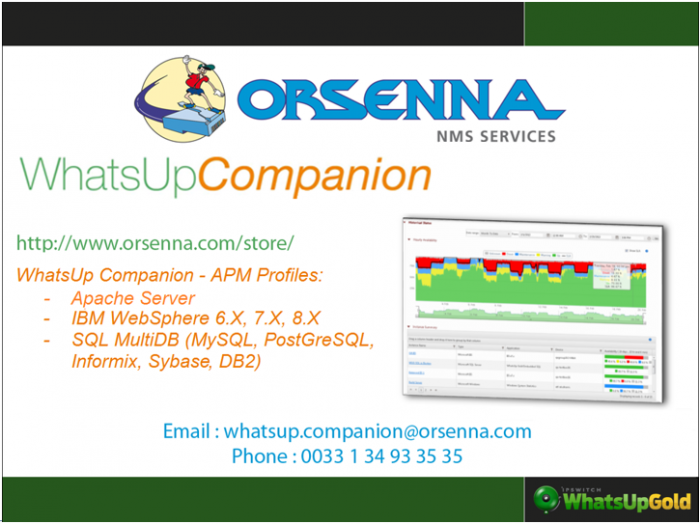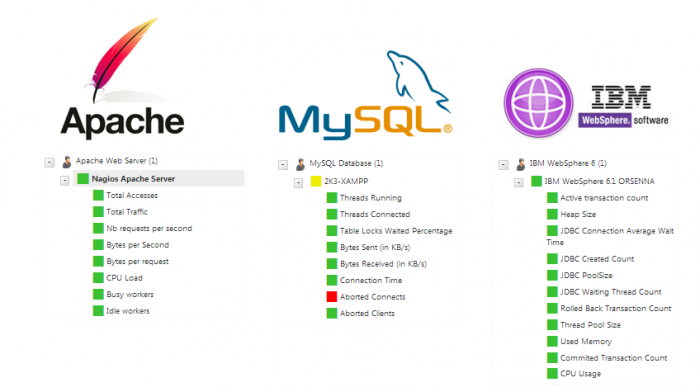 A FREE Edition is also now available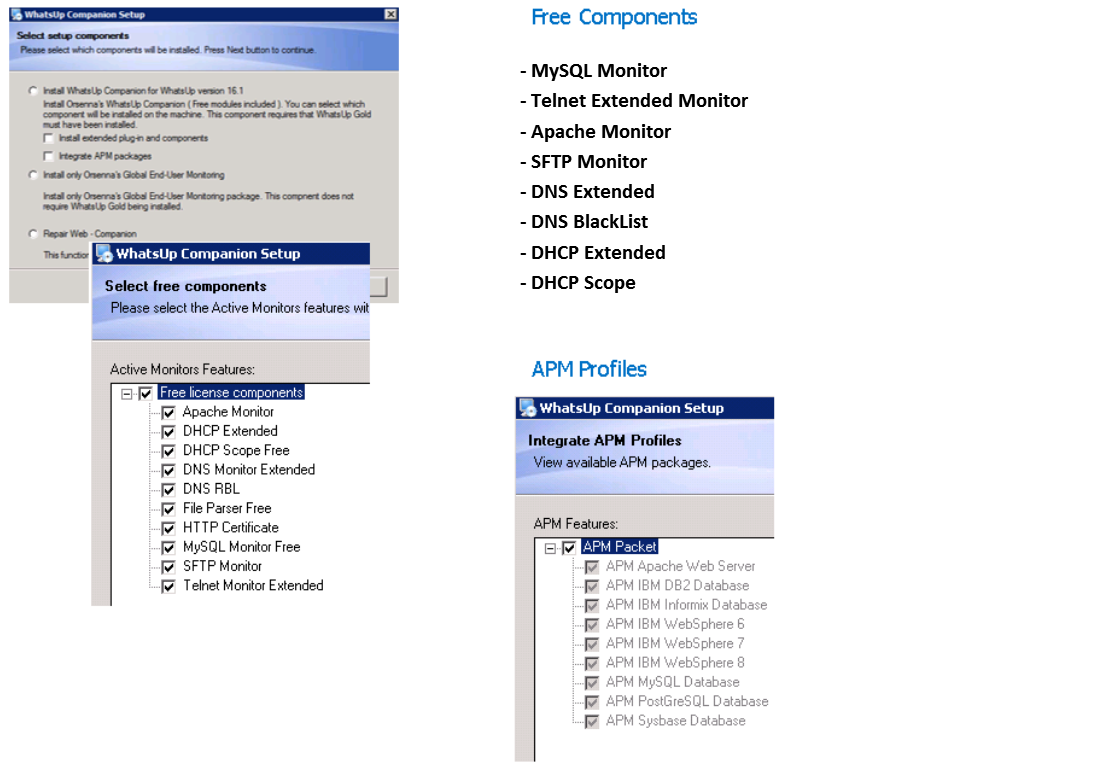 Learn more about the plugins in the Ressources part of this website.
If you would like to download the product, please go to the Download section.